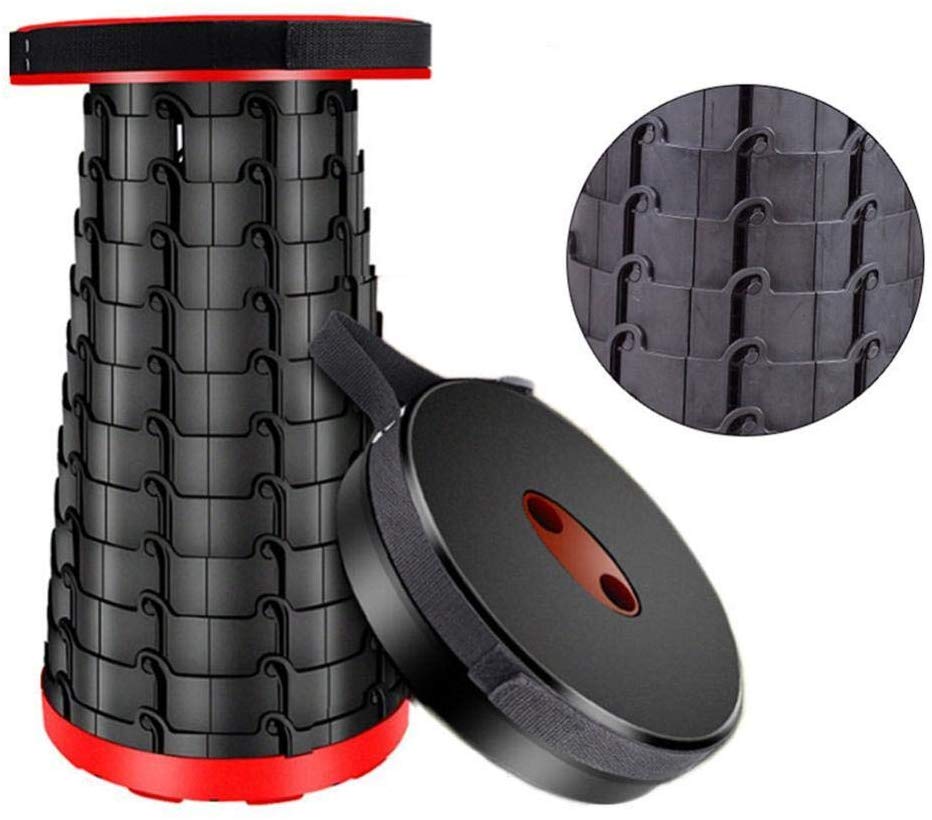 This Portable Telescoping Stool Folding Camping Stool Seat comes from Ningbo Pinyi Outdoor Technology Co.,Ltd. which has patent design for outdoor camping product line market in 2019-2020.
-Special Design
The telescopic body of the stool is made from 120 segments that make the stool more flexible and stronger, while maintaining the best balance between weight, size and strength.
-Foldable Stool Seat
The stool can be adjusted to the desired height according to your need. This folding stool is the best for you. It has the greatest feature that it doesn't sink into the sand unlike others foldable stools and chairs.
-Adjustable Strap
The stool is able to be carried in an easy and comfortable way by the adjustable shoulder strap. The strap gives you free hands carry without getting tired. Indoor you can hang it on the wall to save space.
Specification
Material: Poly-amide plastic
Height: 17.7"(45cm) >> 12 positions
Seat dimensions: 10"(25cm) diameter
Maximum load: 130KG
Weights: 1.25KG
Strap length: 43"(110cm)
Application: travel, hiking, museums, shows, picnics, camping, fishing, outdoor events, can be used on the bus/ subway/ train station
Package Included:
1 x portable folding stool, 1 x Operation Instruction