The Best Camping wagon to Make Every Camping More Comfy
For most of us, summer is synonymous with a weekend on the beach. Of course, travel without essentials is incomplete, such as beach chairs, umbrellas or beach tents, towels, snacks, drinks and toys for children.
When it comes to logistics, you have two options: You can put your items in multiple bags and coolers. Or you can buy an ultimate beach stroller. If you don't know which one to choose, then check out the best beach carts and carriages below.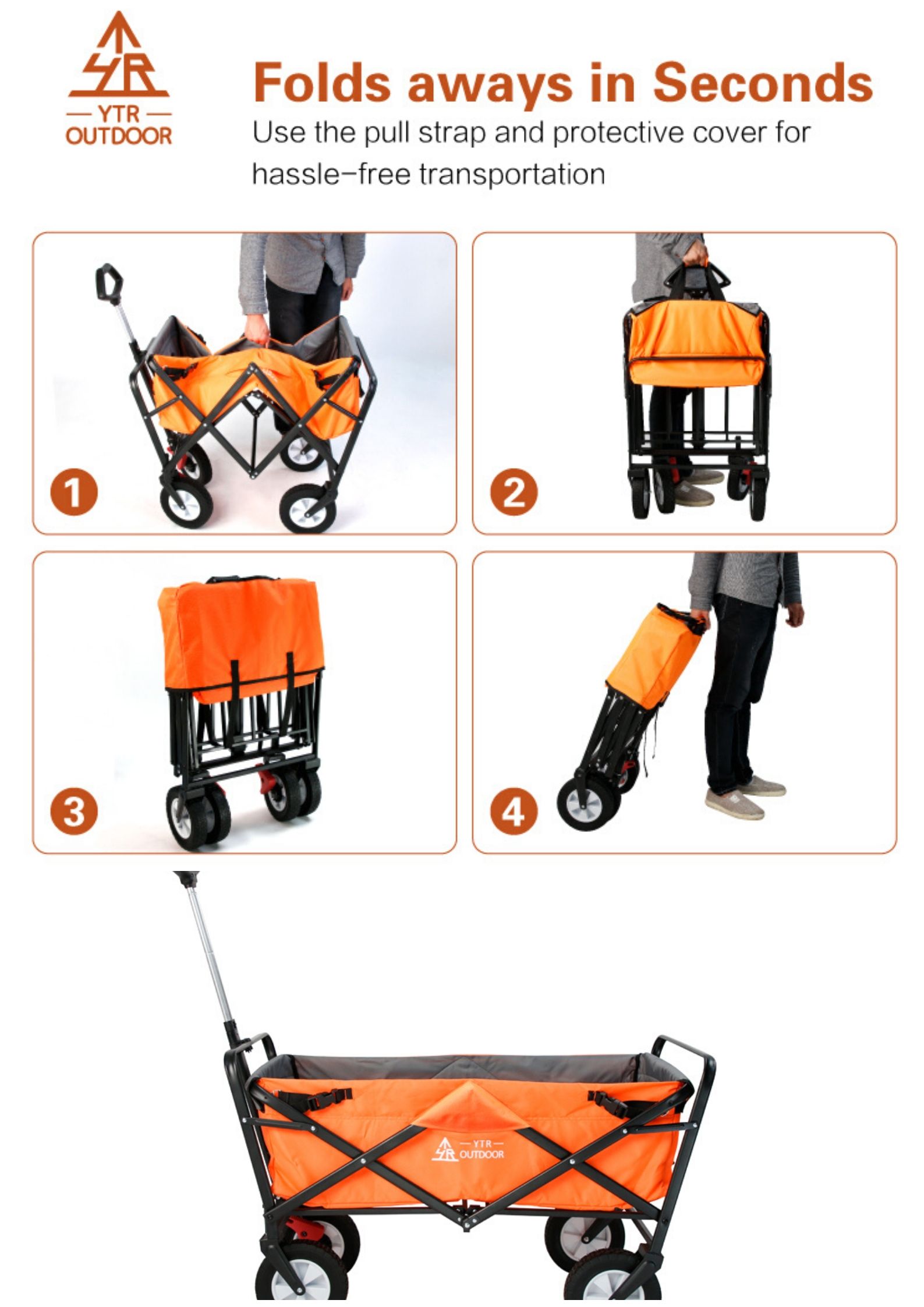 When camping, station wagons are essential equipment for camping, going to the beach, and even moving things around in the yard. Trolleys are designed for safety, such as locking handles in place to prevent them from collapsing in use. The ingenious compact design folds down and comes with retractable handles and detachable wheels for easy storage. Convenience is king, with two cup holders on the side of the cart and a beach umbrella holder on the cart. The large rims make it easier for you to pull the cart over the terrain and the sand of terrain that has become your holiday dream. Convenient and fast fastening belt can fix the open umbrella on the shopping cart, so just pop the umbrella into it and get the umbrella holder immediately!
FEATURES
Load Capacity: 200 lbs

Easy pull-tag for folding: All you have to do is lift
Folds and unfolds in under 5 seconds: You can put it in 20in wide car storage box
Premium Quality: We promise 2year warranty for any part. We ensure every spare part is on the right place on production. It features anti-slip feet to increase traction on various surfaces.
Folded Size: 32.6*20*7.6 in
Unfolded Size: 20 * 40 * 32in
Interior Dimensions: 32.5" x 17.5" x 10.5"
Fabric: 600D Denier Oxford, Frame: Powder-coated steel, Wheel Material: Rubber and Metal
Product Weight: 24.5 lbs
Handle Length: Approx. 30.5" L